About Pacific Wool and Fiber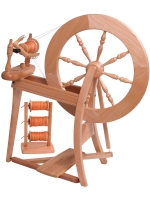 Welcome! Pacific Wool and Fiber has been helping spinners and weavers for over a decade. We love spinning and weaving as much as you do and know this stuff inside out. :-)
We are an online retailer and also maintain a local store here in Newberg, Oregon where you can come and visit us. We have been a spinning wheel and weaving loom retailer for over twelve years and continue to strive for excellence.
We offer friendly, knowledgeable customer service and can help you find the right spinning wheel or loom for you. We are ready to help:
505-538-4741 or drop us a line!
When you place an order with us you can be sure that we will handle it with care. Most orders are processed within 1-2 business days. We will ship your order as quickly as possible, so that you get to enjoy your goodies as soon as possible.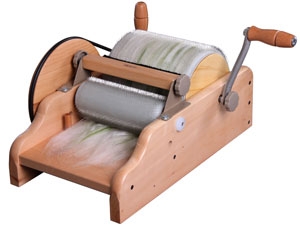 We carry spinning wheels from Ashford, Kromski, Louet, Schacht and Majacraft. We also offer rigid heddle looms, table and floor looms from Ashford, Kromski, Leclerc, Louet and Schacht. In addition to that we stock a large selection of drum carders, spinning and felting fibers, books and DVD and spinning supplies and weaving accessories.
We are committed to the our planet and the environment and strive to reduce waste. Your order may be shipped to you in a recycled box, or it may contain recycled packing materials. Our goal is to reduce shipping cost for you, so that we can continue to offer free shipping for orders over $100, while bringing you the best products at the best price possible. Re-use, reduce, recycle.
We enjoy the spinning, weaving and knitting just as much as you do and love to play with our toys. :-) Bridget owns a Louet Spring loom and is an avid weaver. When she is not perusing a new weaving project you can find her spinning yarn for herself or for store samples. Jim is our computer guy, making sure everything is running smoothly while taking care of your customer orders and calls. In addition when things get busy we have help from Annett and Daniel, who are both dedicated to great customer service.
We also offer hand dyed wool tops in small quantities. These selected tops are dyed with care for your hand spinning pleasure.
Be assured that when dealing with Pacific Wool and Fiber you can expect excellence in products, service and commitment so that you can enjoy your hand spinning to the fullest. Because our business has been around for a while you can be sure to find an open ear if something goes wrong with your item. Unlike some ebay sellers who may be gone tomorrow, we are here to stay and help.:-)