Schacht Weaving Looms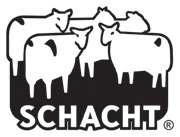 Schacht weaving looms combine high quality with function and are built right here in the US. Beginning weavers will love the easy to use Cricket loom and the folding Flip Rigid Heddle loom to learn on. If you are an experienced weaver and want a 4 or 8 harness loom, check out the popular and compact 4 Harness Baby Wolf or the large Mighty Wolf loom.
Schacht Wolf Looms - Floor Looms
Available in three sizes the Schacht Wolf looms are compact, yet strong. All Schacht Wolf weaving looms feature a steel hub friction brake, brake release foot pedal, aluminum harness channels and an attractive beater pin. All Schacht Wolf looms come with stainless steel heddle bars and a stainless steel reed ( your choice of 6, 8, 10 12 or 15 dent ) and wire heddles.
Schacht Wolf Pup & Wolf Pup LT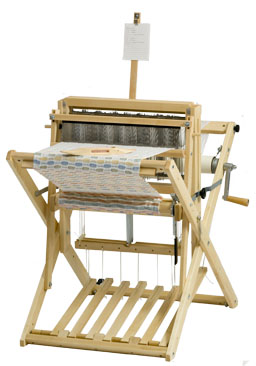 The Schacht Wolf Pup LT loom is now available with lamms and 6 treadles (hence the "LT"). The lamms allow any shaft to be tied to any treadle, making four shaft patterns even easier to weave than before. The Schacht Wolf Pup LT also sports our new quick-release back beam that is a new feature of all of our Wolf looms. Now, the back beam can be quickly removed for threading the heddles without impacting the brake system.
Schacht Baby Wolf Loom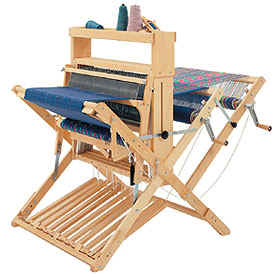 The Schacht Baby Wolf loom is the compact, yet strong. It has all the advantages of portability while maintaining the best big loom features. If compactness and portability are what you are looking for, you'll be interested in the Schacht Baby Wolf loom. The weaving width of the Schacht Baby Wolf is 26". You have your choice of four or eight shafts, or you can choose our Four Now-Four Later model which allows you to expand from four shafts to eight shafts at any time.
Schacht Baby Wolf Loom Details
Schacht Mighty Wolf Loom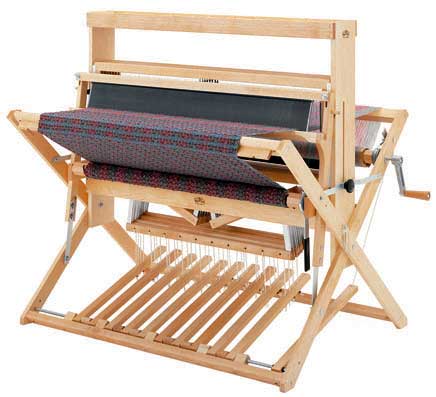 Schacht built the Mighty Wolf loom in response to requests from weavers who liked the Baby Wolf and wanted the same loom but wider. The Mighty Wolf has a weaving width of 36", and uses the same X-frame design as the Baby Wolf.
The Schacht Mighty Wolf loom comes with a high castle that includes a handy storage tray.
Schacht Mighty Wolf Loom Details
Schacht Standard Loom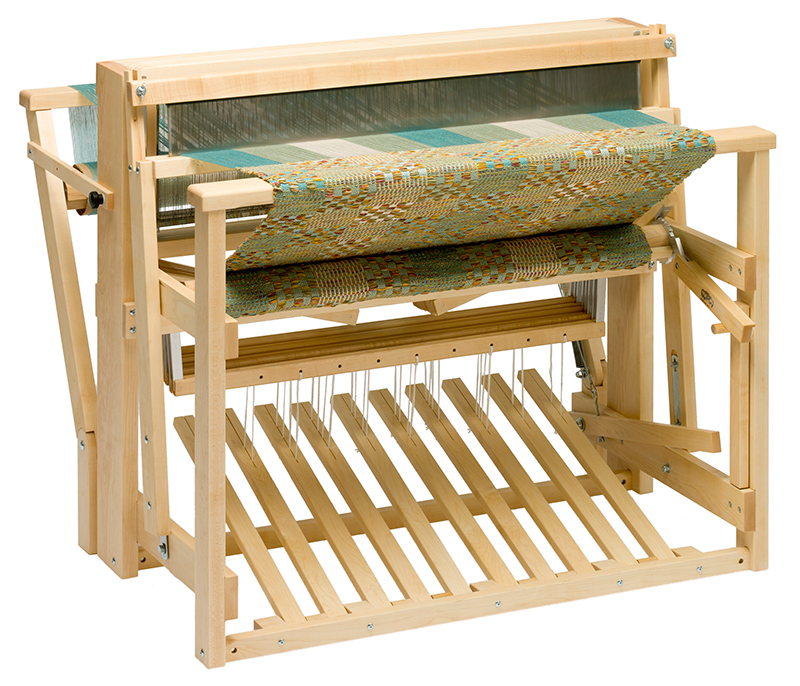 The Schacht Standard Floor loom is available as a low castle id you prefer a low profile, or high castle model with a convenient tool tray. Choose from a 36" or 46" weaving widhts.
Schacht Standard Loom Detail
Schacht Rigid Heddle Looms
Schacht Cricket Loom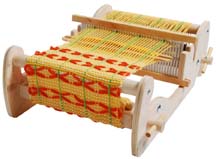 The Schacht Cricket Loom is compact, capable and cute! Your choice 10 inch or 15 inch weaving width gives plenty of room to make a variety of projects without sacrificing portability. The Schacht Cricket Loom comes with two stick shuttles, a warping peg, threading hook, two table clamps, and 8-dent rigid heddle reed and two balls of yarn.
Schacht Flip Loom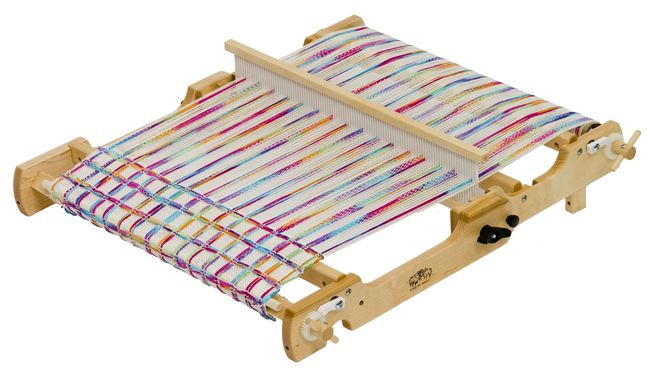 The Schacht Flip loom is a folding rigid heddle loom. It is comfortable, compact, sturdy, and a pleasure to weave on. Designed for high performance, this loom folds in a jiffy for storage or transport. Warp in a flash. Included with the Schacht Flip loom are clamps and a warping peg for direct-loom warping, as well as instructions for both direct and pre-measuring methods.
Other Schacht Looms
Schacht Tapestry Loom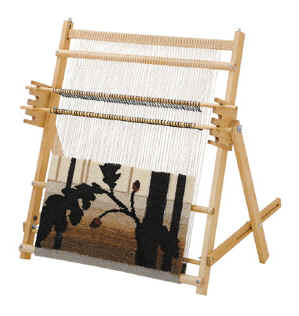 Tapestry weaving is considered by many to be the most personal of all weaving. Among the simplest of looms, the Schacht tapestry loom holds a continuous warp under tension, allowing the weaver to see all of the warp at once. Sheds are formed using heddle bars and string heddles. While only two heddle bars are needed for traditional tapestry weaving, the Schacht Tapestry loom provides four heddle bars so that beginning weavers can also experiment with 4-shaft pattern weaving.

Schacht Table Loom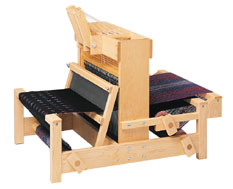 Table looms are great for classroom use, workshops, sampling, and small projects. They are ideal for learning about four- and eight-shaft pattern weaving, since the direct tie-up through the hand levers allows for infinite experimentation. Schacht table looms are expertly crafted of the finest hard maple and built for maximum structural stability.
Schacht Weaving Accessories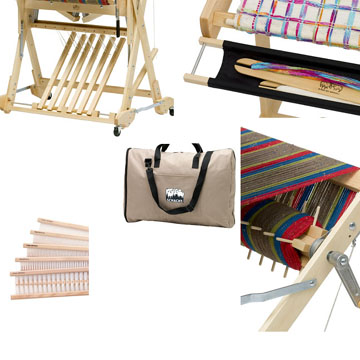 Schacht weaving accessories like loom stands for the Schacht Cricket and Flip loom, high castle trays for the Schacht Baby Wolf, strollers for the Baby and Mighty Wolf loom, loom bags and extra reeds. We have supplies for all Schacht weaving looms, no matter what model you have.
You may also like...