Schacht Mighty Wolf Loom
Products > Weaving Looms and Accessories > Schacht Looms > Schacht Mighty Wolf Loom
Schacht Mighty Wolf Loom
- Schacht Loom Bonus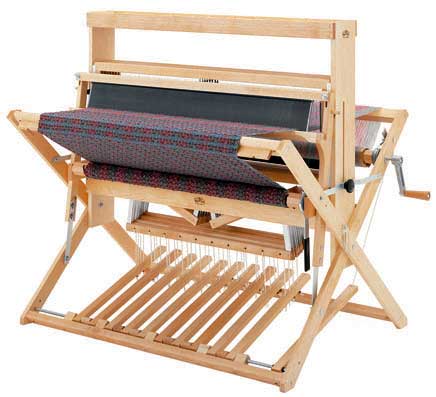 Schacht built the Mighty Wolf loom in response to requests from weavers who liked the Baby Wolf and wanted the same loom but wider. The Mighty Wolf has a weaving width of 36", and uses the same X-frame design as the Baby Wolf.
The Schacht Mighty Wolf loom comes with a high castle that includes a handy storage tray for shuttles and bobbins.
Choose from 4 Harness, 8 Harness or 4- Now-4 Later (this gives you the option of adding for harnesses later).
You can also order this loom with a height extender raising the breast beam height by two inches from 29.5 inches to 31.5 inches. This option is especially attractive for taller weavers or if you like your loom to be higher. (shown below) The Schacht Mighty Wolf loom comes complete with 800 heddles (for 4 harness loom) and 1000 heddles (for 8 harness model and the 4-now-4-later model). Solid maple construction with oil finish. Your choice of reed.
FREE Freight in the Continental US!
Without Height Extender

Please choose

ONE

FREE reed when purchasing the Mighty Wolf Loom.
Additional reeds can be purchase separately on our
Schacht Weaving Accessories
page.
Schacht Loom Bonus - Choose One
Schacht Mighty Wolf Loom
Manual
Optional Accessories available: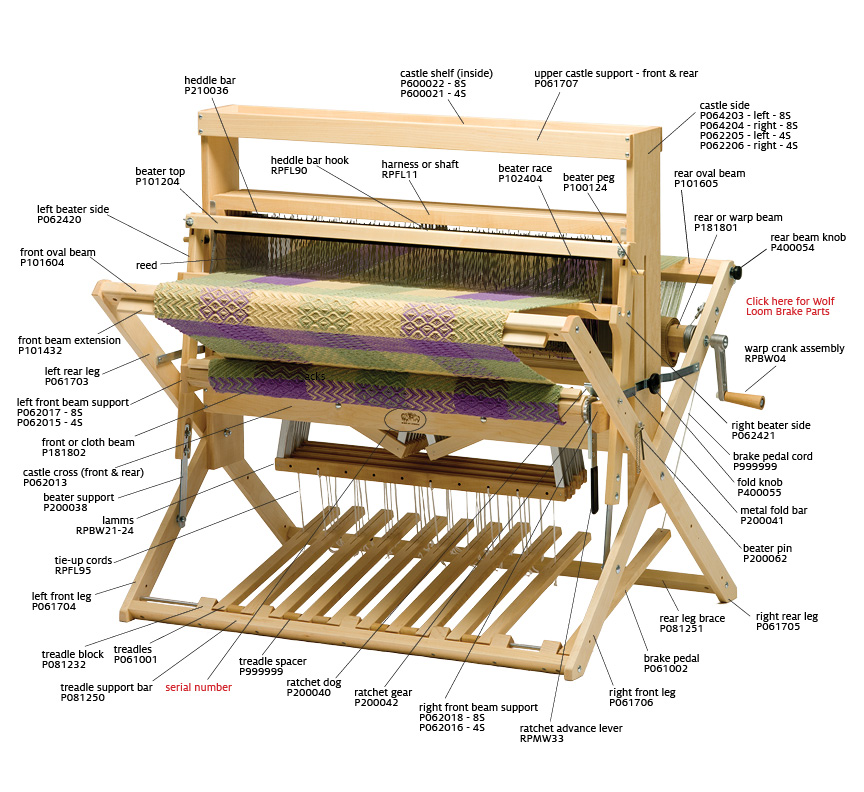 You may also like the following: