Schacht Spinning Wheels
Products > Spinning Wheels > Schacht Spinning Wheels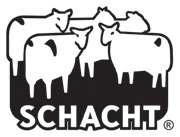 Schacht Spinning Wheel are American made high quality spinning wheels at a great price! Pick your favorite, their newest model the folding Schacht Sidekick, the pretty Schacht Ladybug or the time-tested Schacht Matchless spinning wheel that many regard as the ultimate in spinning wheels.
Schacht Spindle Company in Colorado also produces heirloom quality Schacht Reeves spinning wheels to order.
FREE Shipping on all Schacht Spinning Wheels
What you need to Start Spinning on a Schacht Spinning Wheel:
Carded wool sliver or combed wool top (or raw fleece and hand carders)
3 or more bobbins
Niddy noddy or skein winder
Lazy Kate, preferably tensioned (if not with wheel)
Learn to spin book or DVD

Schacht Spinning Wheel Sale!
Schacht Sidekick Spinning Wheel
SALE!
The Sidekick is Schacht's newest spinning wheel. She's designed to fold easily and compact, yet be a solid spinner. The Schacht Sidekick is a scotch tension spinning wheel that offers long, comfortable treadles.
The drive wheel spins on ball bearings, and the wheel weighs only 13 pounds. When folded, the bobbins, flyer and whorls store inside the frame of the Sidekick spinning wheel to make it even more compact.
The Schacht Ladybug Spinning Wheel SALE!
The Schacht Ladybug s
pinning wheel offers compact modern design paired with wide double treadle for smooth spinning. At twelve pounds the Schacht Ladybug spinning wheel offers three integrated handles, scotch tension, a 16" drive wheel and bobbins. The Schacht Ladybug spinning wheel uses the same flyer, whorls and bobbin as the Schacht Matchless spinning wheel below. Complete with three bobbins. Optional lazy kate. Ratios: 9, 11, 13 and 15.5. This spinning wheel will ship to you directly from the manufacturer. Average shipping time two to six weeks.
Schacht Matchless Spinning Wheel SALE!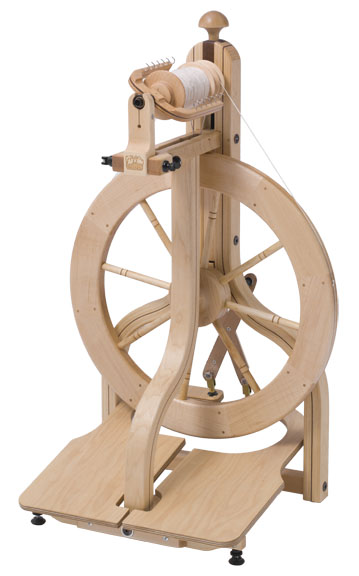 The Schacht Matchless is the original Schacht spinning wheel. Whether you choose single treadle or double treadle action, you'll appreciate the wheels' matchless capabilities. The Schacht Matchless Spinning Wheel offers double drive, Scotch tension, and bobbin lead modes of operation. Wheels come with two flyer whorls (Ratios: 9, 11, 13 and 15.5. ) five other flyer whorls offer spinning ratios from 4:1 to 27.5:1. The 19 1/2" drive wheel and flyer shaft are supported by self-aligning bronze bearings for precise action.
Schacht-Reeves Spinning Wheels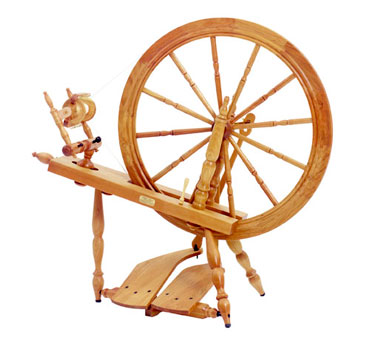 The Schacht Reeves Saxony style spinning wheels are fast and smooth with a ratios from 7 to 1 to 24 to1. Crafted in Ash or Cherry, the Schacht-Reeves spinning wheel is an heirloom in the making. It is available as a single or double treadle and has both double drive and scotch tension mechanisms.
Schacht Spinning Wheel Accessories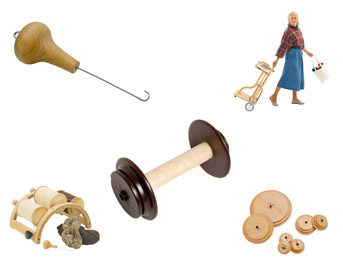 Supplies for all Schacht spinning wheels including the Sidekick, Ladybug, and Matchless. Looking for Schacht spinning wheel bobbins, lazy kates, or additional whorls?
We carry Schacht spinning supplies including threading hooks and the Matchless spinning wheel cart.
Schacht Spinning Wheel Accessories
You may also like the following: