Spinning Wheels & Weaving Looms
We are helping you spin and weave :-)
Pacific Wool & Fiber has been supplying fiber enthusiasts for over a decade and we know all about spinning wheels, fibers and looms and everything that is connected! We also have lots of spinning fibers like Merino wool top, Corriedale roving, bamboo and silk as well as yarns for weaving and knitting.
We want to be your source for all of your spinning and weaving supplies!
Great April Deals for Spinners and Weavers!
| | | |
| --- | --- | --- |
| | | |
| | | |
| $75 Gift Certificate on many models! FREE Shipping! | Jumbo Flyer kit for only $35 with many Kromski spinning wheels! | FREE Dyes to color up to 12 pounds of fiber w purchase! |
| | | |
| | | |
| FREE weaving book with purchase. FREE shipping! | $250 Gift Certificate with purchase and FREE freight! | Great Anytime! Get the perfect gift for spinners and weavers! |
| | | |
| | | |
| Learn to spin Art Yarn and More! | Rayon Ric Rac yarn only $14.95 per pound! | Merino Cross in Chocolate or Midnight Blue only $11.95 |
Are you NEW to spinning and weaving?
Spinning Tips and Spinning Wheels
Check out our easy to use Drop Spindle Kits! Learn to spin in no time!
Help for choosing a spinning wheel and an overview of brands and styles.
Find spinning tips and information
We carry spinning wheels from Ashford, Baynes, Kromski, Louet and Schacht for your spinning pleasure. Need a drum carder? Prepare your fiber with one of our drum carders from Ashford or Louet!
Weaving Tips and Weaving Looms
Weaving FAQ's for beginning weavers
Rigid Heddle looms overview listing all brands and models
We sell weaving looms for beginning and professional weavers alike. Whether you are looking for a basic loom like a Kromski Rigid Heddle loom, a four harness folding table loom like the Leclerc Voyager, or an eight harness floor loom like the Louet Spring, we have the right model for you. We offer all major brands including Ashford, Kromski, Leclerc, Louet, Schacht and Harrisville.
---
Contact and Ordering Information
On-line: Please order with the help of your secure on line shopping cart.
Phone orders: 503-538-4741
Store Hours: Tues-Friday 9am to 4pm Saturdays 9am to 2pm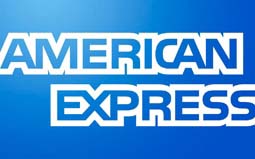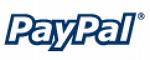 Shipping: All order will be sent out per mail or UPS. Unless specified we will choose the cheapest shipping method for you. Please let us know if you have special delivery needs so that we can accommodate you.
Use the following chart to determine your shipping charges.
Order Amount Delivery Charge
$ 00.00-$ 09.99 $ 4.95
$ 10.00-$ 25.99 $ 7.95
$ 26.00-$ 49.99 $ 9.95
$ 50.00-$ 100.00 $ 11.95
$ 100.01 and above FREE shipping
FREE Shipping on Orders over $100*
* does not apply to residents of Canada, Alaska, Hawaii and outside the US.
Once we receive your order from these areas we will contact you per email to confirm additional shipping cost, or you can contact us for a shipping quote prior to ordering.