Leclerc Voyager Table Loom
Leclerc Voyager Table Loom

This 4 harness Leclerc Voyager table loom has the advantage of being smaller and lighter. It folds for easy transport or storage. The Leclerc Voyager table loom is great for beginning weavers, or if you want a really portable 4 harness loom to carry with you.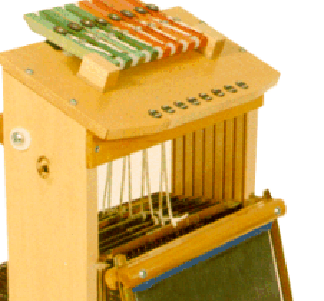 The 15 3/4" model weighs in at 12½ lbs. All Leclerc Voyager weaving looms include a specially designed (1" profile) Cherry shuttle, 12 dent stainless steel reed, reed and heddle hook, 2 lease sticks, 2 beam sticks, the newly designed warp and cloth roll lashing system, transfer heddle bars and the book "Warp and Weave". The Leclerc Voyager looms are set up with Levers starting with #1 on the right.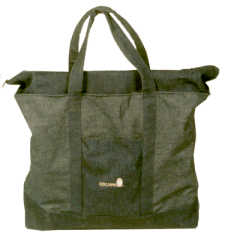 In addition for those who choose, Texsolv Heddles and the new Swinging Beater are available at no extra charge. (Please let us know when ordering). Assembled. FREE shipping in the lower 48 states and Canada.
A Leclerc Carry Bag is included when purchasing a Leclerc 9.5" or 15 3/4" Voyager loom. Sorry there is no bag available for the 24" size.
Leclerc Voyager Options
Please use this option ONLY when ordering a new Voyager Table Loom.