Spinning Wheels
Wikipedia defined a spinning wheel the following way: A spinning wheel is a device for spinning thread or yarn from natural or synthetic fibers.
We define a spinning wheel as: FUN! Spinning your own yarn is not only creative, but also soothing and reduces stress. Give it try!
Generally there are four styles to choose from, the "upright" castle style wheel, the "horizontal" Saxony style, the Norwegian style (with a flat bench) and the modern style, for example an electric spinner. All are being produced today by a number of different manufacturers and are available in a variety of models. For more information or help on choosing a spinning wheel see below or give us a call: 503-538-4741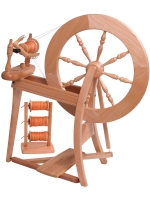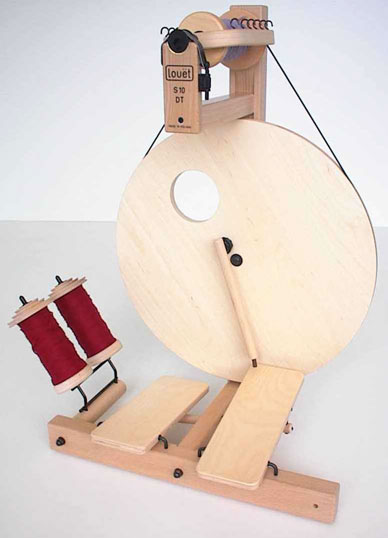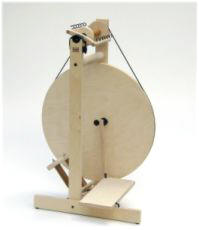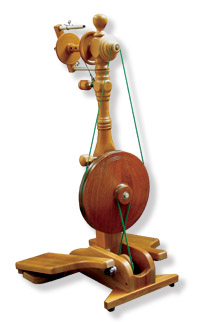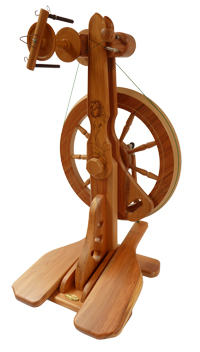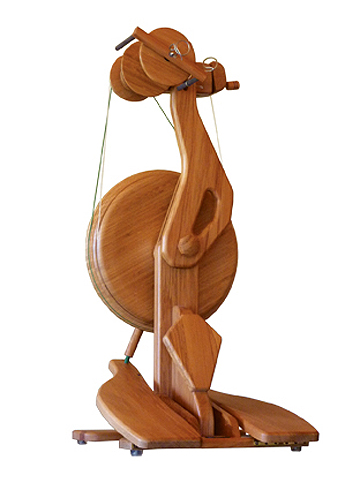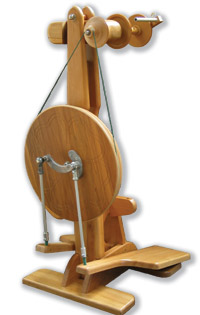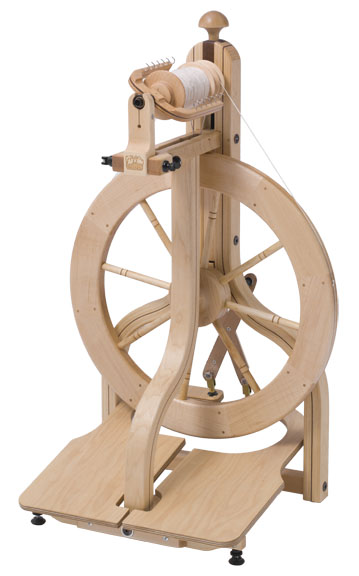 How to choose a Spinning Wheel
You may have tried a friends wheel before, used a drop spindle or are a "brand new" spinner ready to get started.
Either way, you are in for a treat! Today's spinning wheels offer a wide variety of choices and convenience. You can choose from basic no-frills styles, folding spinning wheels or large decorative Saxony style machines so you will be able to find one that is right for YOU.
Check out our How to Choose a Spinning Wheel tips!
We know it may be confusing and have many spinning wheels here at our store for you to try. Stop by and spin on one (or a few)of our wheels to find out which wheel you like and which one you love! Can't make it to the store? Give us a call, we can help: 503-538-4741