Ashford Table Loom
Products > Weaving Looms and Accessories > Ashford Looms > Ashford Table Loom
Ashford Table Loom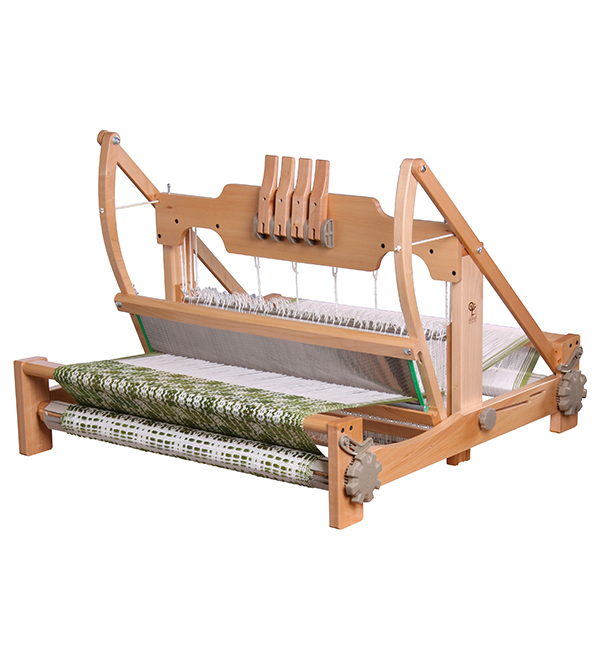 Check out this folding Ashford table loom! Larger than the Katie Loom, the Ashford table loom has a solid wood frame and is available in four, eight or 16 harness. (16 harness only available in a 24" width).
The Ashford table loom offers a overhead beater system, meani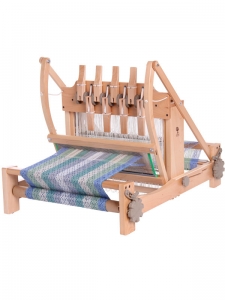 ng that you will always beat evenly. The levers that raise the harnesses are positioned in the center of the loom so they can be operated with both hands easily. A stretch cord automatically returns the beater to a position back against the castle and out of your way. When you are done weaving you can fold your Ashford Table Loom with the warp attached and take it with you.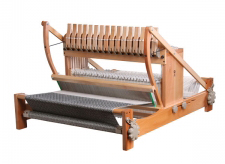 The 4 and 8 harness Ashford Table Loom includes 10 dpi stainless steel reed (the 24" 16 Harness version will come with a 12 dent reed, you will get a 10 dent reed free with purchase), Texsolve heddles and 2 stick shuttles. Also included are cardboard warping strips, threading hook and instructions booklet. Lacquer finish, rubber feet.
The 4 Harness 16" Ashford table loom fits into a suitcase for easy portability. Or choose from a 24 inch or a 32 inch weaving width.
Ashford Table Loom Deal! Get a 12 dent reed FREE with loom purchase!
FREE Shipping!
Ashford Folding Table Loom Stand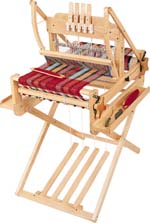 Take your Ashford table loom off the kitchen table and move it anywhere you like. Easy to operate treadles will make your weaving faster too. The Ashford Table Loom stand includes treadle kit with four treadles and two convenient shelves on the sides of the stand. Treadles are for four harness Ashford table loom only.
Please note: When using the treadles for an eight harness loom use the four treadles for the first four shafts and the levers for the last four shafts, as treadles are designed for direct tie-up only. This means that one treadle will lift only one harness. To lift two harnesses you will need to depress two treadles.
This loom stand is NOT for the Ashford Katie loom. Silver beech wood with lacquer finish. FREE shipping!
| | |
| --- | --- |
| | |
| How to wind a warp for your Ashford Table Loom | How to warp your Ashford Table Loom Part 1 |
| | |
| | |
| How to warp your Ashford Table Loom Part 2 | |
| Find out more about the Ashford Table loom with this pdf file | |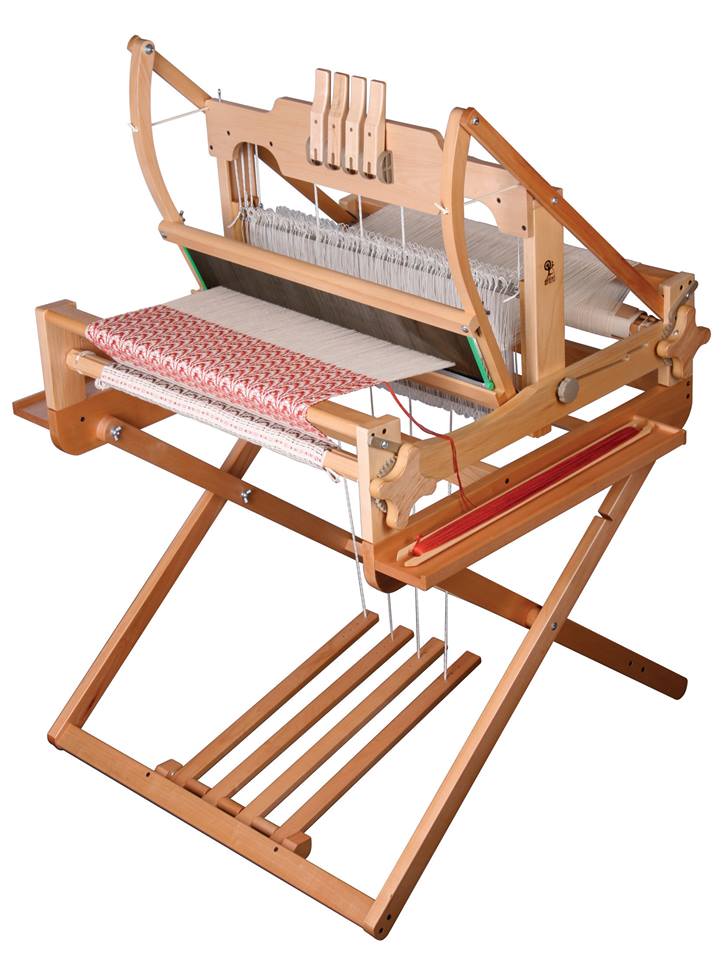 Ashford Table loom and stand with weaving in progress.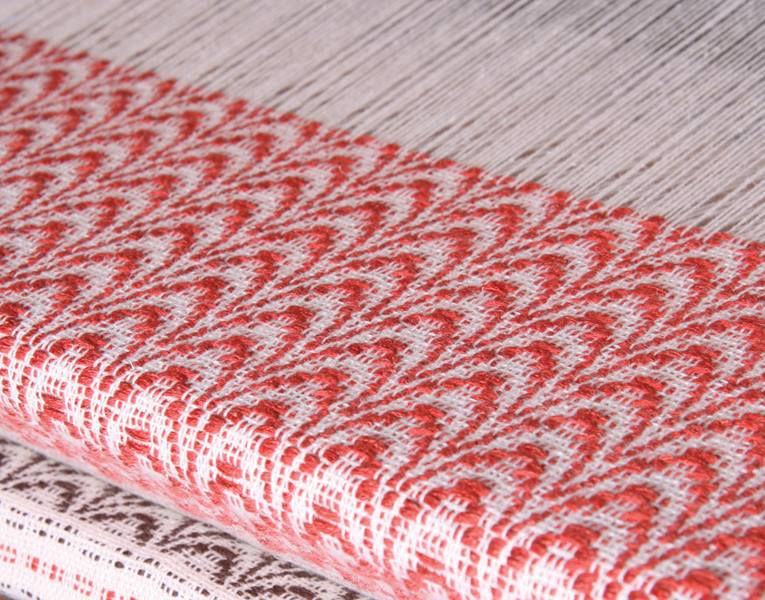 Honeysuckle overshot pattern shown to right with draft below.

You may also like...