Ashford e-Spinner 3
Ashford e-Spinner 3
The Ashford new e-Spinner 3 is the smallest, lightest and most versatile electronic spinner ever. Take it with you, wherever you go. Quick and easy bobbin change with snap-in flyer bearing. Convenient spinning and plying with a sliding hook flyer and frictionless yarn guides, 15mm (5/8in) orifice and reducer bushing for finer spinning.
The Ashford e-Spinner 3 has a quiet but powerful 12 volt DC 2.0 amp 70 watt motor with soft start and infinitely variablel speed from 0 to 1800 rpm. It will plug into standard 120 or 220 currant.
The new e-Spinner 3 is light weight coming in at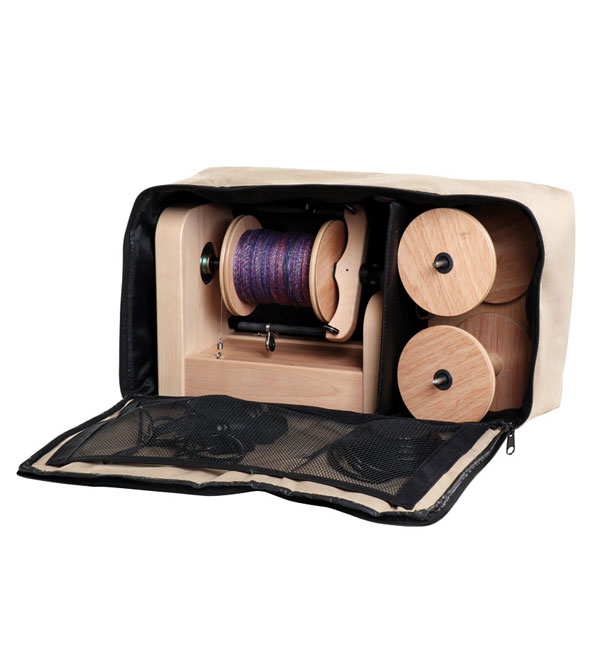 only 4.4 lbs. Complete with padded carry case with shoulder straps, three jumbo bobbins, an on/off foot controller, a bottle of spinning oil and a tensioned lazy kate, you are ready to spin anywhere.
The optional 12 volt car adaptor cord enables you to use the Ashford e-Spinner 3 in your car, RV or boat with a battery pack.
Click images above to enlarge