Louet Erica Loom
Products > Weaving Looms and Accessories > Louet Looms > Louet Erica Loom
Louet Erica Loom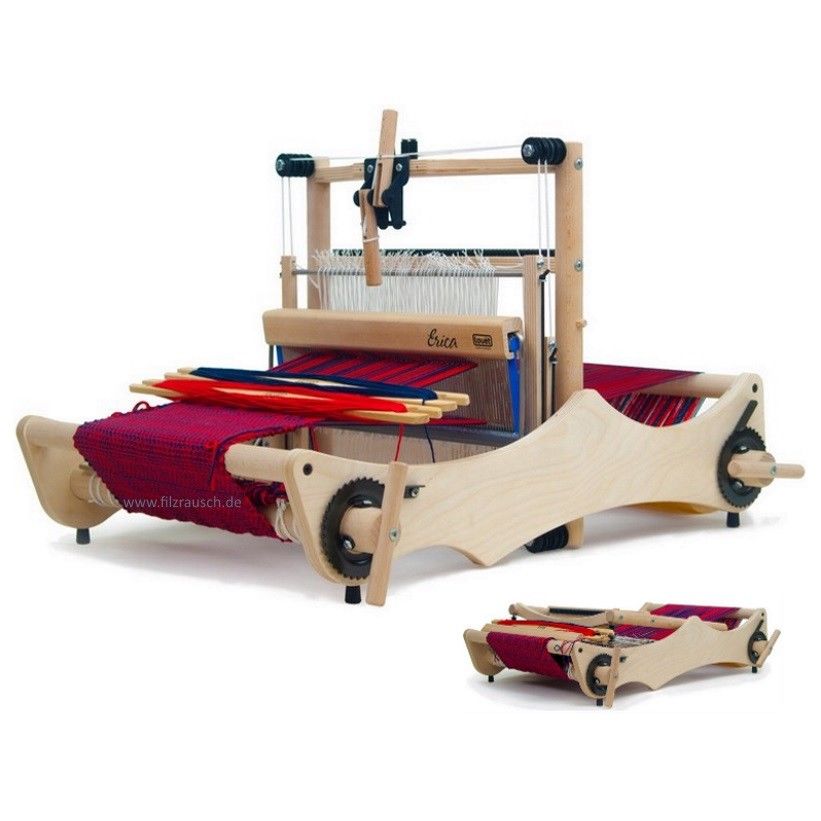 The Louet Erica loom is a two harness table loom is the perfect loom for the beginning weaver. It folds so you can take it with you and as your weaving skills grow you can add additional harnesses for more pattern freedom.
The compact 30 cm (11 3/4")wide table loom will come standard with 2 shafts and handles to control them. It will therefore have more possibilities and is easier to operate than a rigid heddle loom.
The Louet Erica loom is a fully functioning table loom with a metal reed, large 1 3/4" shed and later options to expand it to 3 or 4 shafts will make it an even more interesting alternative.
The Erica loom comes complete with two shafts, (additional shafts can be ordered below), built-in raddle, stainless steel 10 dent reed, 200 texsolv heddles and lease sticks.
The Louet Erica loom folds up to a compact 22" X 19" X 6.5", so it is easy to transport. It's weight is 7 3/4 Lbs. Made of unlacquered beech and unfinished birch wood.
The first batch of Louet Erica looms has sold out. Pre-orders for the second batch are now scheduled to arrive in the US in early 2018, most likely or March or April
Louet Erica loom with three shafts shown below
We will charge your card a deposit of $185 when you place your order, unless you are paying with paypal where the complete price is charged.
Extra Shafts for Louet Erica Loom
The Louet Erica table loom comes with two shafts and you can order additional shafts for a total of four.
Texsolve Heddle Packs for Louet Erica Loom
Pack of 100 texsolve heddles. 150mm lenght.
You may also like...