Weaving Kits
Our Weaving Kits take the guesswork out of weaving. With the right amount of yarn, pretty color combinations and easy to follow instructions you will enjoy your loom all over again.
Caribbean Dish Towel Kit,
for 4 Harness Loom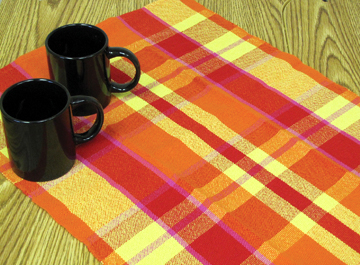 Check out this easy to weave dish towel kit! Each kit contains enough yarn for four large dishtowels 22" x 32" plus lots of extra warp and weft for sampling. Weave with durable and high quality 8/2 Cotton weaving yarn above.
Hand woven dish towels also make great gifts too!
Requirements: You will need a four harness loom, 10 dent reed, minimum of 22 inch weaving width.
Cotton Boucle Dishtowel Kit,
for 4 Harness Loom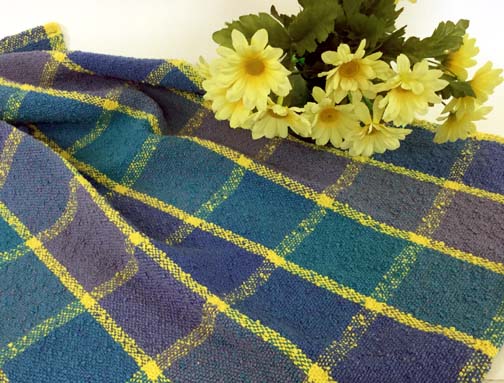 Lovely Cotton Boucle dish towel kit reminiscent of the Hulda Klager Lilac Garden in Woodland, Washington. Colorful terry cloth squares in Periwinkle, Royal and Turquoise are framed by cheery yellow borders that add highlights and structure to this easy to weave kit.
Both the warp and weft are woven with Cotton Boucle yarn above.
Weaving instructions are written for four harness looms.
Sett 16 dpi, 8 dent reed, 22" weaving width. Kit makes four generous towels with plenty of warp for sampling.