Majacraft Little Gem Spinning Wheel
Products > Spinning > Spinning Wheels > Majacraft Spinning Wheels > Majacraft Little Gem
Majacraft Little Gem Spinning Wheel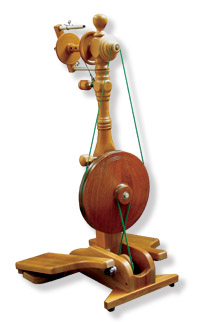 The Majacraft Little Gem spinning wheel is a state of the art travelling folding wheel. It folds down quickl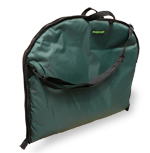 y and comes complete with three bobbins, travelling lazy kate and padded bag with straps and carrying handle. The Little Gem easily handles tasks of spinning and plying wool, mohair, silk etc. The Majacraft Little Gem, although small and incredibly light (around 4kgs or 10lbs), is a full height spinning wheel with attractive design:
- double treadle
- Comes with three (3) bobbins
- quick change, sliding hook flyer
- no oiling sealed ball bearings
- sliding flyer hook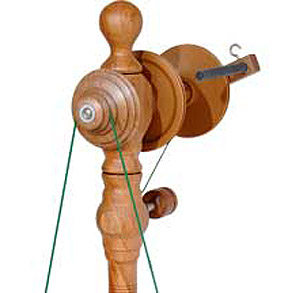 - sensitive scotch tension adjustment and NZ Rimu wood construction
- ratios from 4 to 13:1, other whorls for available
- extremely portable
- spins like a full-sized wheel with an easy rolling treadle action
Majacraft wheels ship FREE to the US and Canada. Your Majacraft spinning wheel will ship to you directly from the manufacturer per air mail. They usually ship within 4 to 8 weeks.
You may also like the following: