Ashford Spinning Wheel Supplies
Products > Spinning > Spinning Wheels > Spinning Supplies > Ashford Spinning Supplies
Looking for Ashford spinning wheel bobbins, lazy kates, niddy noddies or jumbo flyers? You have come to the right place! Check out the Ashford spinning wheel accessories below!
Ashford Regular Bobbins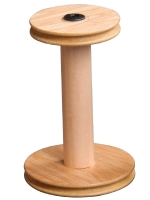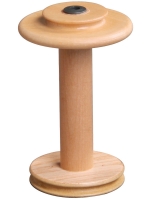 You can never have too many bobbins! Extra Ashford spinning wheel bobbins the perfect accessory and are convenient when switching between two or more projects! From left to right: Ashford single drive, double drive. For Ashford Traveller, Elizabeth 2, Traditional or older Ashford Kiwi and Ashford Joy spinning wheels. Choose from lacquer finished or unfinished spinning wheel bobbins.
Ashford Jumbo Bobbins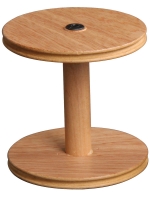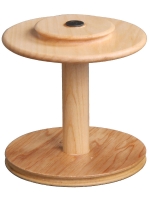 Spin lots of yarn or chunky fun art yarns. Great also for plying your singles. For ANY Ashford Jumbo Flyer (sliding hook flyer or older style flyer). These bobbins do not fit on regular Ashford spinning wheel flyers.
Shown from left to right: Ashford jumbo single drive bobbin, Ashford jumbo double drive bobbin
Ashford Sliding Hook Flyer Bobbins
These new large sliding hook bobbins will fit the new standard sliding hook flyers from Ashford. They are larger than regular bobbin. If you have a new Ashford Joy, Joy 2 or Ashford Kiwi 2 spinning wheel, or are upgrading to a new Standard Ashford Sliding Hook Flyer, then you will need these bobbins. They are NOT jumbo bobbins. If you have a jumbo flyer (sliding hook or old style), please order the jumbo bobbins above.
Ashford Super Bobbins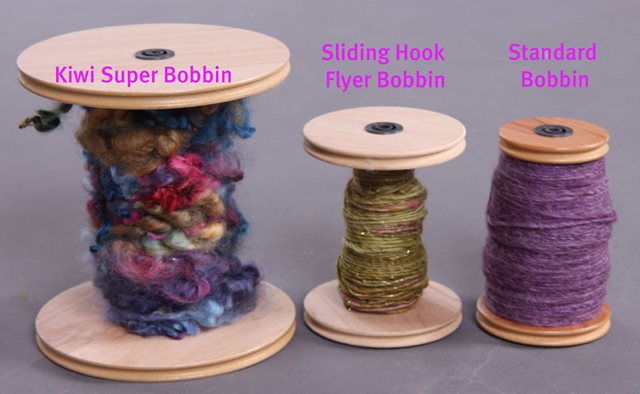 These bobbins from Ashford are huge! They will hold up to 500g of yarn, that is more than one pound so you can spin all the Art yarn you want!
Only to be used with Ashford Super Flyer, see below.
These are larger than the Ashford jumbo or siding hook bobbins.
Ashford Country Spinner Bobbins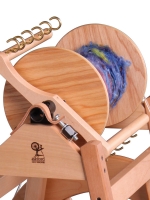 This is a huge bobbin! With about 12 inches in length you can spin Art yarns or chunky yarns to your heart's content.
Made to fit either the Ashford Country Spinner or the Ashford Country Spinner 2. Holds up to 2 Lbs. of fiber or yarn. Unfinished or Clear Finish
Ashford Flyer Kits
Ashford Kiwi Super Flyer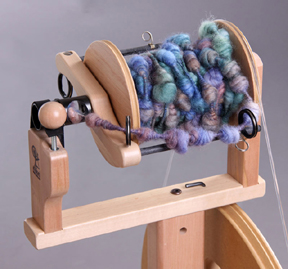 Spin huge, chunky art yarn to your heart's content. The Ashford Kiwi Super Flyer has a huge 27mm (1 1/3 in) orifice and has awesome new free-flow yarn guides on a sliding hook flyer.

The Kiwi Super Flyer is a kit that is and super easy to install on any Kiwi. The kit includes everything from the maiden bar up, so you on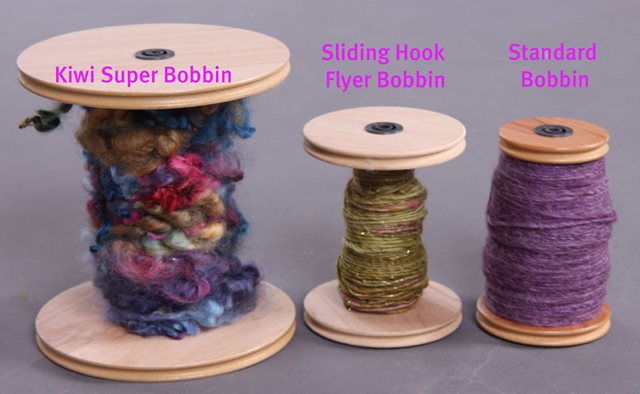 ly need to undo one bolt when you want to swap between flyers.
The Kiwi Super Flyer comes complete with three super-size bobbins, lazy kate and drive belt. The new Kiwi Super Flyer will fit all Kiwi 2 and Kiwi spinning wheels.
Ashford Super Reducer Bushing Set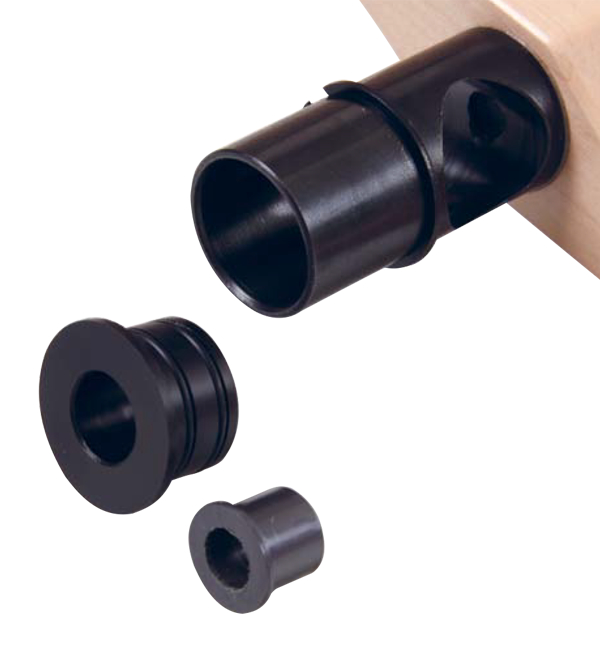 For Ashford Country Spinner or Ashford Kiwi Super Flyer. Two reducers allow you to spin finer yarns while controlling the movement in a large orifice.
Reduces orifice to 5/8" or 3/8". Two bushing set.
Ashford Jumbo Reducer Bushing Set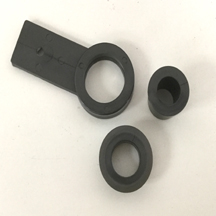 Three piece set with jumbo front bearing and two reducers. Reduces the front bearing of an Ashford Jumbo Flyer so that the regular flyer will fit into it. Also reduces the orifice size of the jumbo flyer for finer spinning.
Ashford Joy Freedom Flyer

Sliding Hook Jumbo Flyer for Joy Spinning Wheel. This fantastic new flyer gives you the freedom to spin your Wild Carder batts into fabulous, fun and funky art yarns on your Joy or Joy 2 spinning wheel. With the enormous 25mm (1in) orifice and hooks you can spin and ply fibers, feathers, fabric, ribbons, cocoons and more. The open hooks make threading super fast and easy.
The Ashford Freedom Flyer kit includes one single drive jumbo bobbin (more can be ordered above) and will fit all existing Joy spinning wheels. If you have a Joy spinning wheel, than this is THE accessory your want!
Ashford Sliding Hook Flyers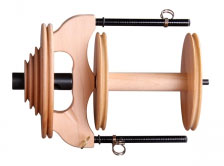 Ashford Sliding Hook Flyers allow you to fill your bobbins evenly with the squeeze-and-slide stainless steel hook. Fiberglass arms make these flyers light and strong. The yarn is controlled in the hook as you spin. The flyer is available unfinished or with a lacquer fini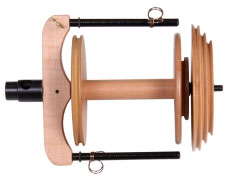 sh to match your Ashford spinning wheel and includes one sliding hook bobbin.
Update your Ashford Traditional, Traveller, Kiwi and Elizabeth spinning wheels with the standard or large jumbo sliding hook flyer.
Standard Sliding Hook Flyer Single Drive Ratios:
Traditional 6.5, 9, 12, 18:1
Traveller 5.5, 7.5, 10, 15:1
Standard Sliding Hook Flyer Double Drive Ratios:
Elizabeth 8, 10.5, 14
Traditional 7.5, 9.5, 13
Traveller 6, 8, 10.5
Jumbo Sliding Hook Flyer Single Drive Ratios:
Traditional 4.5,7.5, 9.5, 12.5:1
Traveller 3.5, 6, 7.5, 10:1

Jumbo Sliding Hook Flyer Double Drive Ratios
Elizabeth 5, 5.5, 6.5
Traditional 4.5, 5.3, 6
Traveller 4, 4.5, 5
Ashford Kiwi High Speed Adaptor Kit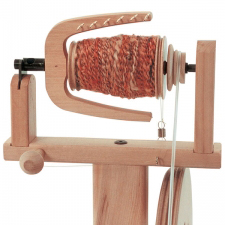 Kit contains smaller whorl than the one that come with the Ashford Kiwi, with two speeds for spinning finer yarns and poly drive band. Ratios are 11 and 14 to 1. Fits Kiwi and Kiwi 2 spinning wheels.
Ashford Lazy Kates
Ashford Competition Lazy Kate
The Ashford competition lazy kate holds three bobbins. No bobbin over-wind when plying with speed. Control your bobbins when spinning with adjustable brake tension.
The Ashford Competition lazy kate has a smooth stainless steel yarn guide, suitable for single drive or double drive bobbins, sliding hook flyer bobbins or even large jumbo bobbins. Bobbins are quick and easy to change. Convenient carry handle. Made from solid Silver Beech hardwood with a rich lacquer finish. Bobbins sold separately.
Ashford Upright Lazy Kate
Ashford upright lazy kate holds three bobbins. This is the original lazy kate that comes with all Ashford Traditional spinning wheel models. For single or double drive Ashford bobbins. Made from Silver Beech hardwood. Bobbins shown not included
Ashford Niddy Noddies
Ashford Jumbo Niddy Noddy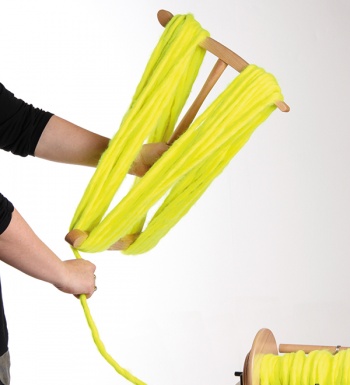 Go Big! Extra large Ashford Jumbo Niddy Noddy for large 2 meter (79 inch) skeins. Ideal for art yarns of just simply a larger skein.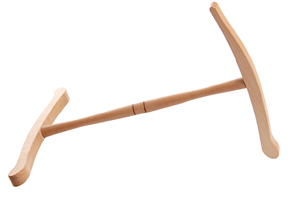 Unfinished silver beech wood. Dimensions of the Ashford Jumbo Niddy Noddy are 54" by 14.5".
Ashford Large Niddy Noddy
This unfinished Ashford niddy noddy is the standard size and makes a 54" skein. It has pretty turned detailing. Made from solid silver beech wood, with removable ends for storage or transport.
Ashford Sampler Niddy Noddy.
This cute little Ashford sampler niddy noddy makes a beautiful small 32" skein. Ideal for making sample skeins if you are spinning smaller amounts of yarn, or as an extra. Made from solid silver beech wood, with removable ends for storage or transport. Unfinished.
Other Ashford Spinning Wheel Supplies
Ashford Maintenance Kit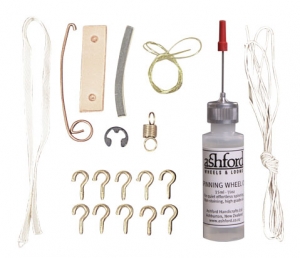 This helpful maintenance kit from Ashford contains an oil bottle and oil, a cotton spinning wheel drive belt, scotch tension spring and band, leather and plastic footman connector, threading hook, e-clip, and 10 flyer hooks. Keep your Ashford spinning wheel in great shape, or fix up a hand-me-down. This may come in handy for other brands of spinning wheels too!
Ashford Finishing Wax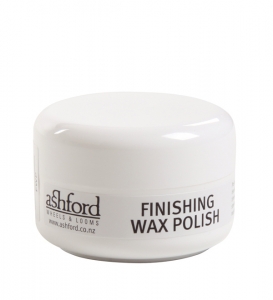 Good things come in small packages. We have used ONE can to finish two wheels and two looms, that's how efficient this finishing wax is....
Use this natural wax to finish any unfinished spinning wheel, spinning accessory, loom or wood furniture . Enhance the natural beauty of the Silver Beech timber of Ashford spinning wheels with Ashford premium wax polish. Easy to use, produces a great look and good for the environment! Apply with a soft rag, steel wool or a Scotchbrite pad and then buff to a deep rich lustrous finish with a soft cloth. Made from beeswax and tree oils. Non-flammable and non toxic. Yes, you can buy cheaper finishing products, but what we like about this one is that it does not have any nasty odors, just a bit of "Vanilla" scent, so you can even finish your spinning wheel indoors. 75 grms.
Ashford Skein Winder 2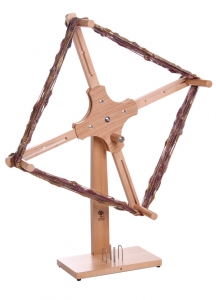 Easy to use, the Ashford adjustable skein winder makes a 40 to 78 inch skein. It can be used on a table top or as a floor model.
Wind the yarn into skeins right of your Ashford spinning wheel, or rewind balled yarns. Sturdy beech wood construction, lacquer finish with yarn guides in base. Skein of yarn shown not included.
Ashford Double Treadle Kit for Spinning Wheels
These kits from Ashford converts your single treadle Ashford spinning wheel to a double treadle spinning wheel. Double treadle action will give you more control over your wheel and make spinning yarn easier. It will also help you "to get the wheel going in the right direction".
For Ashford Traditional, Traveller and Ashford Elizabeth spinning wheels
Ashford Blending Board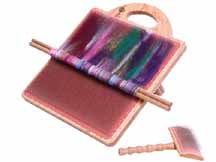 Create stunning fiber rolags with this easy to use blending board from Ashford. A large 12" by 12" blending area, with fine 108 teeth per inch carding cloth, allows you to "paint" with fibers.
The Ashford Blending Board has an adjustable keel, so you can blend at three comfortable angles, and even rotate it, so you can use it on your lap.
Complete with blending brush, two dowels for pulling and rolling fibers and instructions.
Watch Kate from Ashford card fiber rolags on the
blending board
Ashford Clamp Set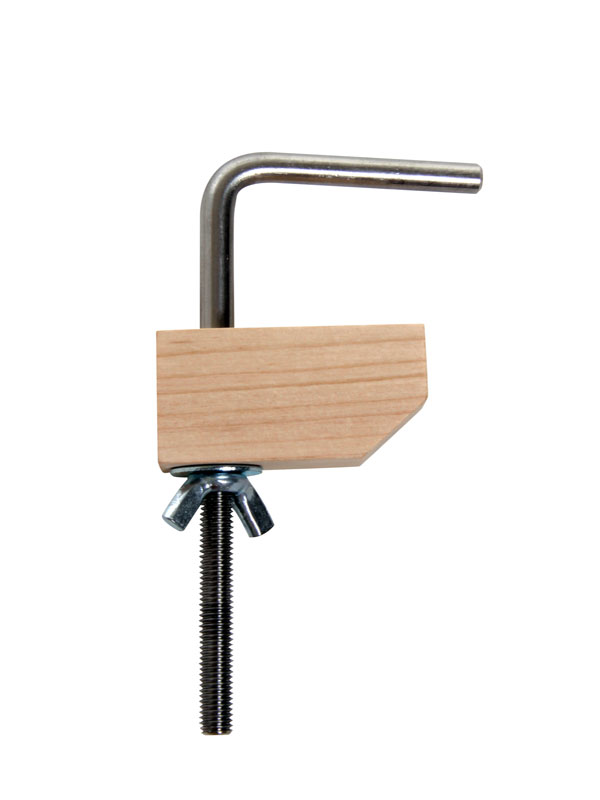 For Rigid Heddle Loom, Ashford Knitters Loom, Warping Peg or Drum Carder. Fits only Ashford products. Set of two clamps. Only one is shown