Order Terms and Conditions
Fast Shipping - Friendly Service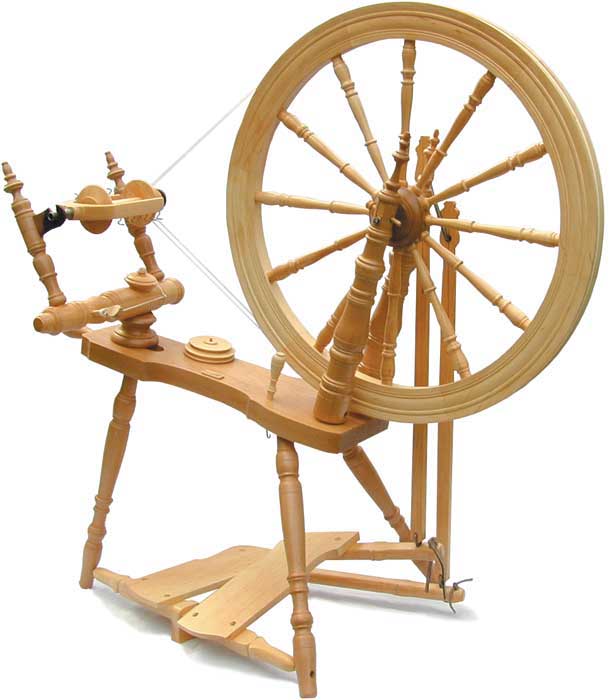 Our Goal: We want YOU to be satisfied with our services and the products we sell and we will do our best to accommodate you and your needs. We strive to bring you product at the best possible price and will help you when making a selection. When you call Pacific Wool and Fiber you can be sure to get a knowledgeable person to help you with your purchase. We pride us to be a fair and customer oriented retailer, that will also stand behind their products when things go wrong.
Because we are not selling on Ebay or Ravelry like some other homegrown dealer, who are here today and gone tomorrow, you are sure to have a competent business partner in the long run.
Payment: We accept Visa, MasterCard, Discover and American Express.
You can also pay with your personal check or money order.
Security: We are taking your credit card security seriously and are using a certified payment gateway to process your order securely. In addition, our site is monitored daily by SiteLock to ensure your safety.
Shipping: All order will be sent out per mail or UPS. Unless specified we will choose the appropriate shipping method for you. Please let us know if you have special delivery needs or deadlines so that we can accommodate you.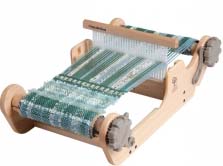 Shipping charges for orders are as follows:
Order Amount Delivery Charge
$ 00.00-$ 09.99 $ 7.95
$ 10.00-$ 25.99 $ 9.95
$ 26.00-$ 49.99 $ 11.95
$ 50.00-$ 100.00 $ 14.95
$ 100.01 and above FREE shipping
FREE shipping on orders over $100*
* does not apply to Canada, Alaska, Hawaii and outside the US. Once we receive your order from these areas we will contact you per email to confirm additional shipping cost. or you can contact us for a shipping quote.
Damages: We can not be responsible for loss or damage of goods resulting from incomplete or incorrect addresses provided to us, nor can we be responsible for the postal service and the handling of the packages if you decline insurance. If you note a problem with your order - missing items, duplicate items, wrong items -, contact us immediately 503-538-4741. Claims made after 7 days of the arrival may result in denial of claim.
Insurance: We suggest that all purchase made on our websites include insurance for your protection. If your decline insurance and your item(s) are lost, stolen or arrive damaged we will not be responsible for said damages or loss.
Returns: We will accept merchandise returns only within 30 days of purchase. Please contact us prior to sending your return so that we can issue a return authorization number to you. Return of merchandise for reasons other than incorrect shipment on our part are subject to a 10% restock charge. We reserve the right to remedy any problem by correcting , in whole or part, the purchase.
Make sure your item is in "New Condition". We cannot accept items that have obviously been used, assembled, and are not in "New Condition". All original packaging, instructions and parts must be included in your return.
If your item does not meet the above criteria we will return your items to you for an additional shipping fee.
Returns without a prior authorization are subject to a 25% restock fee.
FREE Shipping: We offer free shipping for orders over $100.00 if you are located within the lower 48 states. Alaska, Hawaii or other countries or territories will incur a shipping surcharge. Should you decide to return an item that was sent to you with "free shipping", the shipping cost will deduct from your store credit or refund.
Non Returnable Items: We do not accept any returns on any Special Order Items. For example, but not limited to, Special Order Looms, Floor Looms, Rigid Heddle Looms, Inkle Looms and Spinning Wheels. These special order items (for example Louet Looms that have to be ordered from the Netherlands) can not be returned. Also non returnable are Books, Clearance Items, Knitting Patterns and DVD's,
Cancellations: All cancellations "changed mind" etc, are subject to a 10% fee.
Refunds Refunds will be issued in the form of a store credit only. Delivery charges are non-refundable.
Returned checks Returned checks are subject to a $25.00 fee
Prices: Please note that all prices are subject to change without notice.
Coupon Terms and Conditions: Not valid for Ashford spinning wheels, Kromski spinning wheels and Leclerc products. Other restrictions may apply. Call or email for details.
Chargebacks: A fee of $50 will be assessed to the customer for all chargebacks that have been decided by your credit card provider in favor of PWF. Please call us should you have a problem with your order prior to filing this with your credit card provider since the resulting fees can not be reversed.
We carry your favorite spinning wheels, weaving looms, felting fiber and accessories!
Happy Spinning and Weaving. We are here to help!