Schacht Table Loom
Products > Weaving Looms and Accessories > Schacht Looms > Schacht Table Loom
Schacht Table Loom
Schacht Table Loom Deal: Get Two Reeds with your loom instead of One!!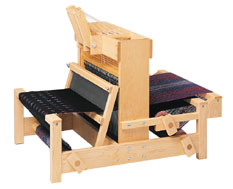 Table looms are great for classroom use, workshops, sampling, and small projects. They are ideal for learning about four- and eight-shaft pattern weaving, since the direct tie-up through the hand levers allows for infinite experimentation. Schacht table looms are expertly crafted of the finest hard maple and built for maximum structural stability. Schacht uses fine-toothed nylon gears on both the warp and cloth beams, which allow precise tension control. The front-mounted levers make shaft selection easy to reach with each hand. Front-mounted levers also make it easy to see at a glance which shafts are raised.
Schacht table looms are available in three weaving widths-15", 20", and 25"- with four or eight shafts. The Schacht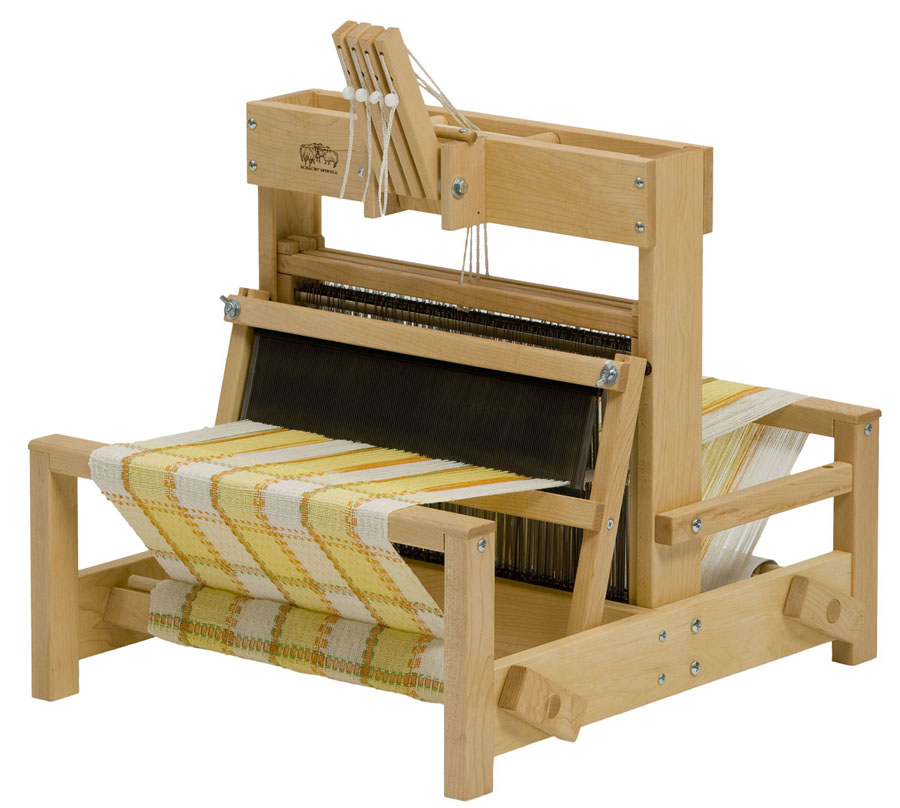 table looms come with a carbon steel reed in your choice of 6, 8, 10, 12, or 15 dents. (Please choose one) Complete with 300 heddles (four harness loom) or 500 heddles (eight harness loom), two apron rods, and three lease sticks are also included. A Schacht loom stand is available for all table loom widths. Your Schacht Table loom will ship directly from the manufacturer within about two to three weeks.
FREE Shipping!
Two Reeds are Better Than One Sale!
Please choose
TWO

Reeds for Schacht Table Loom

Please choose TWO when ordering a Schacht Table Loom. Additional reeds can be purchase separately on our Schacht Weaving Accessories page.
Schacht Table Loom Stand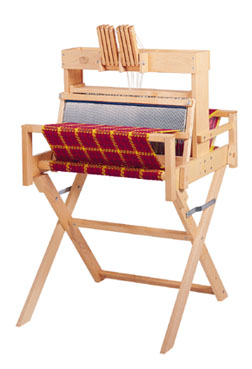 The X-frame floor stand makes the Schacht table loom the correct height to be used with a standard chair. Installation Instructions included. Schacht 8 Harness loom and stand shown to right.
You may also like the following: