Kromski Minstrel Spinning Wheel
Products > Spinning Wheels > Kromski Spinning Wheels > Kromski Minstrel
Kromski Minstrel Spinning Wheel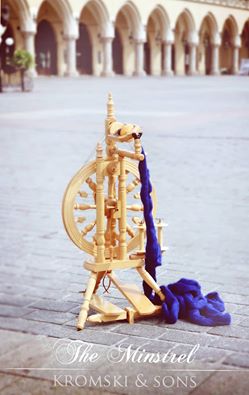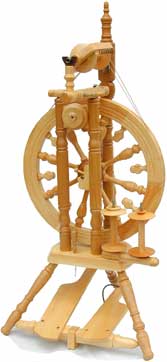 The Minstrel features a wide, steady base, comfortable double treadle, and an 18' large drive wheel. This is not only a very decorative spinning wheel, but also a great spinner at the same time. One of my favorite Kromski spinning wheels and one of our best sellers.
The Minstrel is a double drive wheel and has a built-in Scotch tension option. A threading hook and extra whorl are conveniently stored up front for easy access.
The Kromski Minstrel has no plastic parts and features brass bearings on wheel shaft and leather bearings on flyer.
Wheel diameter 18", orifice height 33", complete with 3 bobbins. Each bobbin holds up to 4oz of fiber or yarn.
Also includes threading hook, attached Lazy Kate and bottle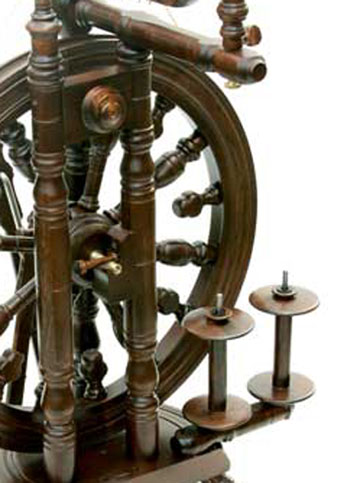 of spinning wheel oil. Minstrel ratios: 6.5, 8.5, 12 and 16 to 1; two whorls included, weight - 13 lbs.
Kromski Minstrel Spinning Wheel Special-
FREE items with purchase of Minstrel
Please choose ONE FREEBIE with purchase!
Find out more about the Kromski Minstrel Spinning Wheel and watch one of these instructional videos or view the Kromski Minstrel assembly PDF.
You may also like the following: