Directions - Come and visit us!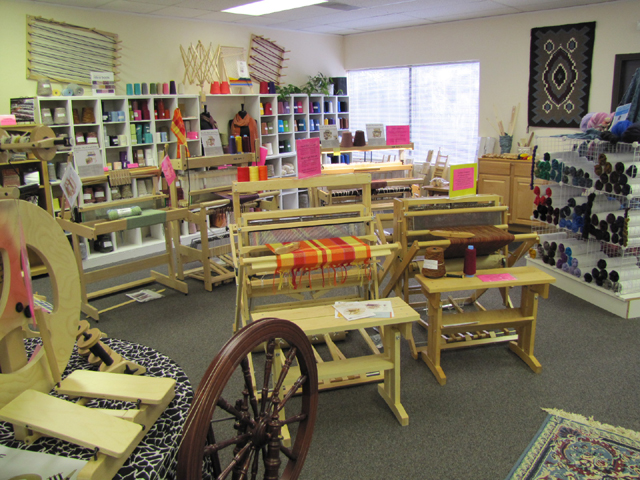 Come and visit our store in the heart of the Oregon Wine Country. Try your hand at a spinning wheel or test weave on a loom in our showroom. You can also check out our large selection of spinning fibers, hand carders, drum carders or weaving yarns and accessories.
Mapquest Direction to our store in Newberg, Oregon
Pacific Wool and Fiber
2505 Portland Rd (Hwy 99W)
Newberg OR 97132
Tues-Friday 9am to 4pm Saturdays 10am to 3pm
We also offer spinning wheel tune-ups on brand name wheels, Ashford, Kromski, Louet, Majacraft and Schacht. Please call ahead if you are bringing your spinning wheel in for repair. Most likely you will need to leave your spinning wheel with us while we take care of any issues it might have.
Happy Spinning and Weaving, Jim & Bridget