Ashford Tapestry Loom
Products > Weaving Looms and Accessories > Ashford Looms > Ashford Tapestry Loom
Ashford Tapestry Loom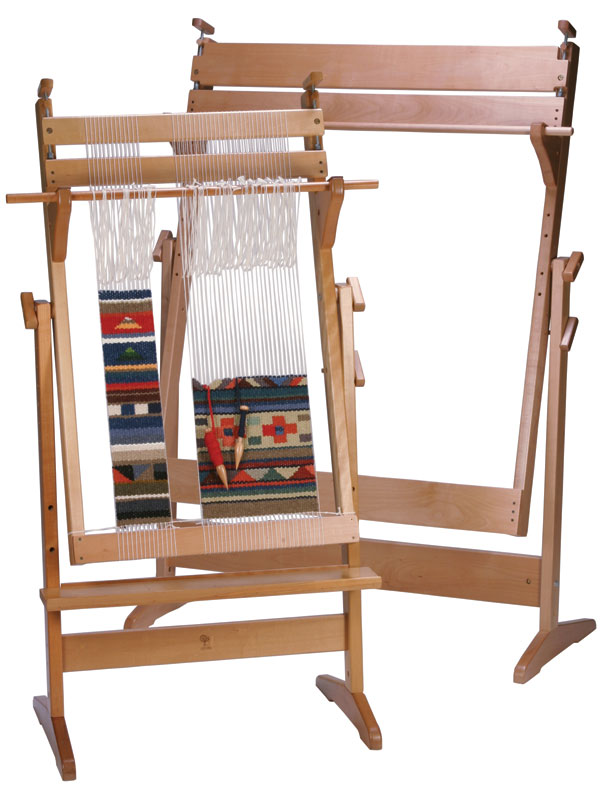 Paint with yarn! Create unique one of a kind pieces of art with the Ashford Tapestry loom. Quickly warp your loom with the revolving frame. You can adjust the tension of your warp and the height and weaving angle, so that you are comfortable at all times. This vertical tapestry loom is easy to assemble. It is a simple loom to master and fun to weave on. it is ideal for weaving pictures, pillows, runners, rugs and artwork.
You can create a second shed with the included leash rod. Crafted from solid silver beech hard wood, the Ashford Tapestry Loom is strong and durable. This loom comes complete with two tapestry bobbins, and warping and weaving instructions.
Currently only the large tapestry loom is available. Weaving area dimension are: 29"h x 40"w.
Ashford Tapestry Loom $795.00
You may also like...