Ashford Inkle Loom
Products > Weaving Looms and Accessories > Ashford Looms > Ashford Inkle Loom
Ashford Inkle Loom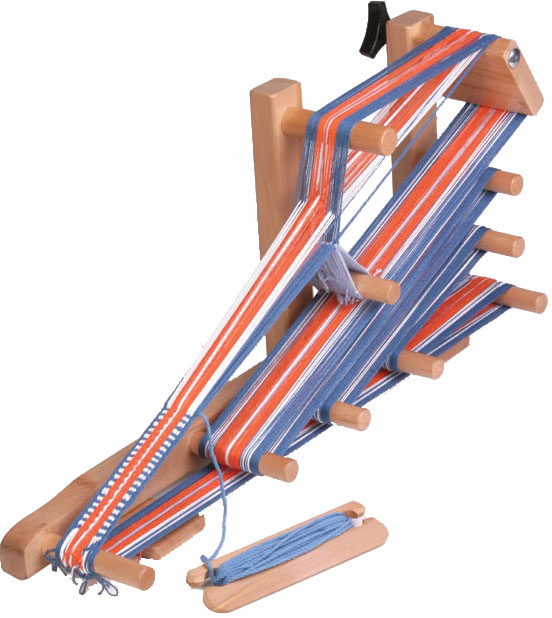 The Ashford Inkle loom is very easy to use and lots of fun. This loom is designed to create long, very strong weaves. You can weave quite intricate patterns, and experiment with different types of yarns, beads and colors.
If you are a weaver, you can use the Ashford inkle loom to create wonderful trims and tassels for your hand-woven cushions, rugs, etc.
The Ashford Inkle loom can also be used to weave unique belts, bag handles, wrist bands, anklets, chokers, guitar straps, dog leads, and a lot more... Simple adjustment for warp tension. 4" warp width, 11.5' warp lenght.
The Ashford inkle loom includes one shuttle and clamp and instructions
Ashford Inklette Loom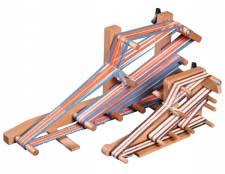 For smaller and shorter weaves the Ashford Inklette loom is ideal. Weaves bands of up to 72 inches. The images shows the comparison between the regular size inkle loom and the smaller Inklette loom.
The Ashford Inklette loom includes one shuttle and clamp and instructions.
Ashford Belt Shuttle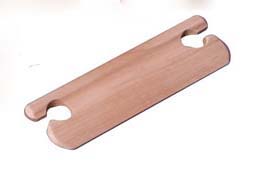 7 inch Belt Shuttle with tapered edge. Solid Silver Beach hardwood.
You may also like...