Bamboo, Silk & Cotton
Dyed Bamboo Top
This nicely dyed bamboo fiber (and white) can be spun by itself, blended with fine wools or plied into your yarn for nice color effects. Bamboo top is also used as a silk substitute if you want the sheen, but not the high cost of silk. And best of all, we have it at a a great price, so get it while you can! Bamboo top is easy to spin and very comfortable to wear even in warmer climates. Nice sheen and seven scrumptious shades to choose from, plus white.







Merino- Tencel Top 50/50
Treat yourself! 50% superfine 80s merino combined with 50% Tencel for shine. The combination of the soft natural white merino with the shiny, absorbent and moisture controlling Tencel top makes this fiber blend special. This top has a beautiful sheen and drape!! If you love merino-silk blends you will love this one too! Natural white.
Tencel Top
Tencel is a new fine fiber that is ecofriendly and economical. Tencel top absorbs moisture naturally. Because of the fiber structure Tencel creates an optimal skin climate that is especially evident in warmer climates, since Tencel top is cooling to the skin and absorbs moisture.
It has a nice sheen and drape and takes dye well. Use as a silk substitute, or spin by itself. Tencel top is very similar to Bamboo top.
Other Animal Fibers for Spinning
Angora Top
Yummy! Fluffy an
d so soft this combed Angora top for spinning is one of life's little luxuries. Almost white Angora top can be blended with merino or other fine fibers.
You will need only a little bit to give your garments a nice "halo". Start with 20 % angora top and blend with your fiber or go all out and spin by itself. Very fine and warm!! Treat yourself! Great Britain.
Camel Down Fiber
Super soft and fluffy! This is how I would describe this beautiful camel down fiber. Silky hand and natural red-brown color.

Spin by the hand full, or blend with other fine fibers such as merino or silk. You will be surprised how a little of this fiber goes a long way. You have to try this one. Yummy!
Silk Fibers
Cultivated Silk Top
This fine, lustrous, whi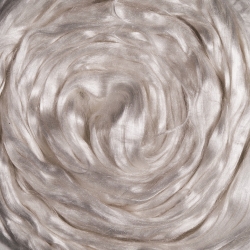 te Cultivated silk top is sure to please. The silk top is a very white, high quality fiber that is a pleasure to spin. The silk is finer than tussah silk below since the silk worms that produce this fiber are fed only Mulberry leaves, thus producing a finer, whiter silk. Great for dying too. The ultimate in spinning fiber. Treat yourself! Great Britain
Bleached Tussah Silk Top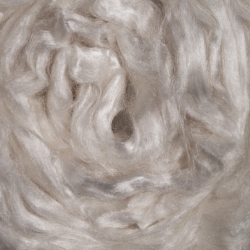 Nice cream colored top. This bleached Tussah silk top for spinning has a nice luster and hand. Bleached tussah silk is also great for dyeing. Use acid dyes you normally would use for wool fibers. Result: Lots of brilliant colors and high sheen!

It is not quite as fine as cultivated silk, but a treat to spin none the less. One of my favorites! Great Britain
Cinnamon Dyed Tussah Sliver
This carded silk sliver, or silk roving, as it is sometimes called is different from our other silk tops. Since it is carded it is easy to spin. Dyed in a yummy cinnamon color, you will love this unusual silk.
Because this Tussah Silk is carded, it contains tiny noils that will give your yarn a subtle texture and nice hand. Great Britain.
Cultivated Silk Noil
Spin these silk noils by the hand full, card it with other fine fibers or ply for textured effects. Silk noil is an inexpensive alternative if you would like to explore silk on a budget.
The nubby texture of the spun yarn is fun for summer garments, or unique yarn. You can also card the silk noils and add it to other fine fibers. Experiment! Great Britain
Bast Fibers- Plant Fibers
Learn to Spin Cotton Kit
Dive into the world of cotton and learn about this ancient fiber. This Learn to spin Cotton Kit includes everything you need to get started: a Brass Tahkli support spindle, a variety of white and natural colored cotton fibers for you to spin.
Explore cotton varieties like Pima cotton, natural colored cottons, ginned cotton and punis.
Complete with easy to follow instructions. Makes a great gift too!
Nylon and Angelina Fibers
Firestar Nylon Top
This Firestar top is just for fun! Spin by itself or add to your favorite fiber. Dyed in two charming multi color combinations or white. The white top can be dyed with Jacquard Acid Dyes to match or contrast your fiber. Stunning novelty fiber will add sparkle and pizzazz to your yarns! All you need is a small amount of this fun Firestar Nylon top to blend with your wool yarn. Easy to spin. Great Britain.
Sparkling Icicle Top
Sparking Icicle Top from Louet is similar to the white Firestar top above. Sparkling Icicle top has a high luster finish. It can be spun by itself or blending with other fibers. Dyes easily with acid dyes. 100% Nylon. Great Britain. 4oz $7.95
Angelina Fibers - Mylar
Check out this fun fiber! Add these to your batt during blending or when you spin to add interest and sparkle to your yarn! A little Angelina fiber goes a long way. This fiber is extremely fine Mylar that is not scratchy like a metallic would be. Blue Flash is a white fiber with sparkling blue highlights. Copper Fire is a true copper color. One oz each. Only $6.95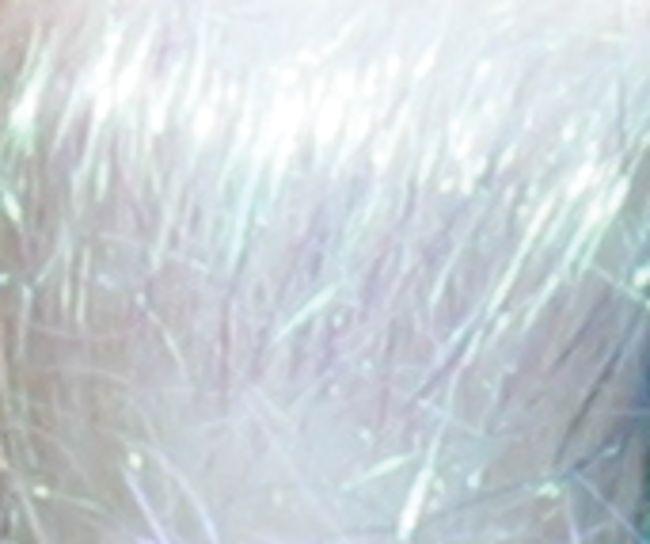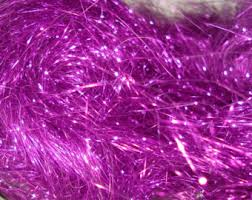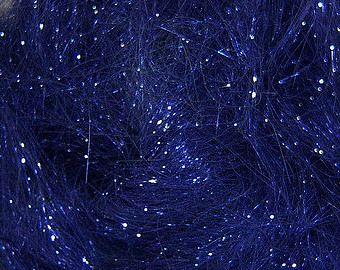 Blue Flash Magenta Lapis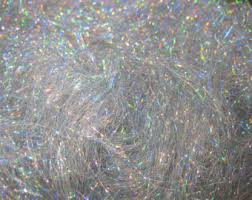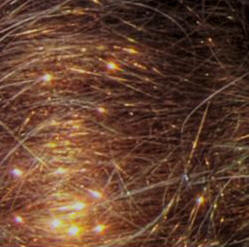 Gold Silver Copper